Tango is a specification grade LED recessed family, offering multiple options for design and functionality. It offers round and square, trim and trimless, 1-, 2-, and 3-light options, along with several task specific trim designs. The Tango family features 90+ CRI high performance LED chips, drivers with multi dimming capabilities, and supports industry leading ease of installation and services.
The sleek and contemporary design of the Tango family will illuminate your space with precision and style. Let's tango.
The Bravo family features a contemporary square or rectangular shape. They are aesthetically designed with their predictable lines and slim edges. They are also highly versatile serving dual applications with both surface mount and recessed housings available. Housings are available in 1-, 2-, and 3-light linear configurations. Recessed housings are available in both trim and trimless design. These housings host a variety of different modules designed to achieve various lighting objectives. Modules range in design from traditional downlights to egressed spots or hanging pendants. Light modules have a wide range of ordering options such as color finishes, CCT's and beam angles.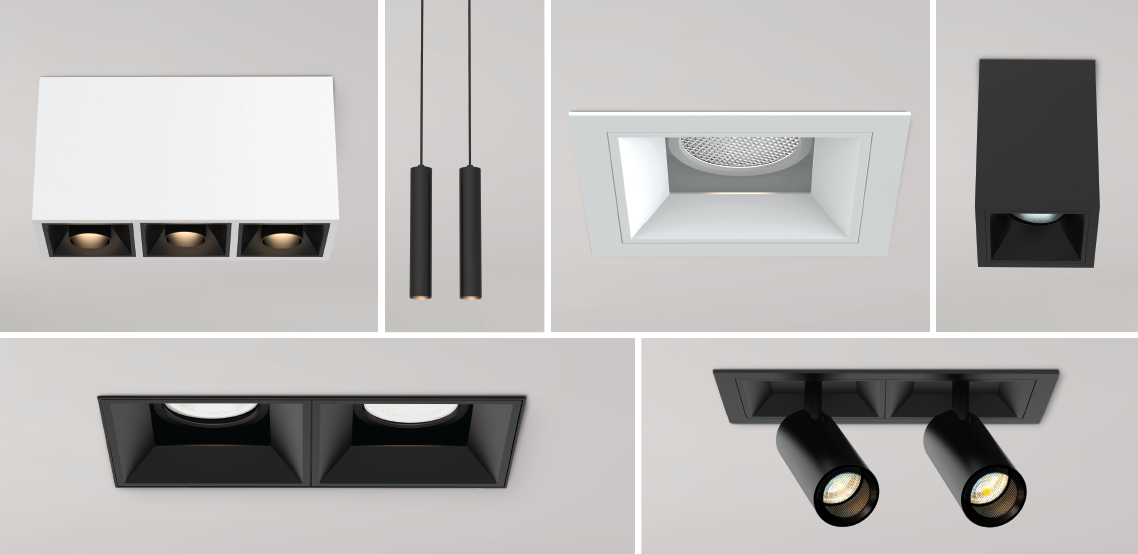 With their smooth, flat, and edgeless design, Oscar family luminaires become a seamless part of ceiling decor. Available in larger aperture sizes with higher lumen packages makes this family ideal for use in higher ceilings, typically found in commercial settings.
Oscar's three different light modules are designed for multiple applications and are available for multiple ordering options, making it both aesthetically beautiful and highly functional.