How to Choose the Right Recessed LED for your Home
By Matt Marcandella
Are you looking for recessed lighting? You've come to the right spot. Before beginning your project, you need to distinguish which are the best recessed lights for your space, because why wouldn't you install the best! The short answer to this search is: LED recessed lights. But this can mean many different things, so let's dive in and get into the meat and potatoes of it.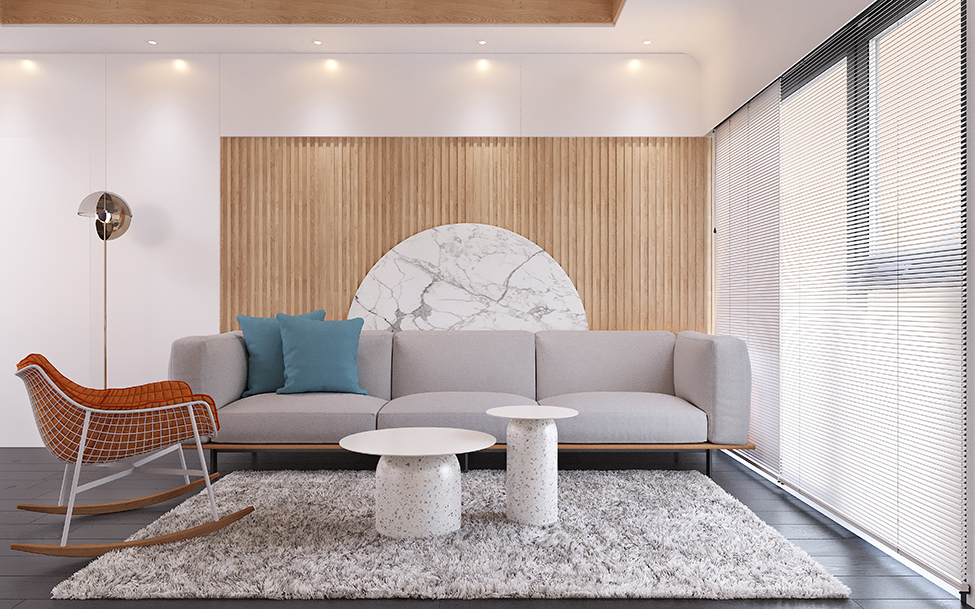 Recessed LED lighting has changed over the last 10 years, offering many upgrades and options for homeowners and builders to choose from. Delving into the evolution of this type of fixture will help explain the core function and benefits of this form of lighting in order to properly guide your purchase choice.
Now before the option of LEDs, you needed to consider 3 parts when choosing recessed lighting: housing, trim, and lamping. The housing came with a socket and was dictated by the locations, where you would choose either 4" or 6". The trim was the aesthetic side of this decision-making process as it is what you would see. The lamp was a light bulb that had to have not only the same base as the housing, but also the same shape as the lamp holder on the trim itself.
Before the introduction of LED lighting, there was a direct correlation between the size of a recessed fixture and the amount of light (measured in lumens) it would produce. Essentially, the bigger the fixture, the bigger the bulb you could use, producing a brighter output.
For Example: A 3" or 4" recessed light used an MR16 or a Par20, 50W halogen lamp. This produced around 500LM. In comparison, a 6" recessed light used a Par30 or Par38 halogen lamp that would produce 900-1200LM.
When recessed LEDs were introduced, they first came in the form of LED lamps. This meant that these new LED lamps would fit in the same fixtures and trims as the previous halogen lamps. Why switch? Switching to LEDs allowed for energy efficiency while producing the same number of lumens as original halogen lamps. As well, a huge advantage was that you could use the existing framework. This is a perfect solution to upgrading your space without involving a full renovation.

Shortly thereafter, integrated LED fixtures were introduced. These types of fixtures do not use light bulbs at all. Instead, they have a built-in LED chip that is powered by a driver. With this structure, the advantage was no longer limited to energy efficiency. Recessed integrated LED lights could afford to be much smaller while generating a much brighter yield. Why is this an asset? Well for those who want to have more of their ceiling intact, this is a great feature. Recessed integrated LEDs were significantly more aesthetically pleasing and allowed for more design accommodations.
Keynote to keep in mind is that despite the overall improvement of recessed integrated LEDs, there are still differences in the quality of those products. As with everything, there are ranges within these products: a low-end, mid-range, and high-end.
Low-End Market
Slim lights or disc lights have a low profile and are energy efficient but aren't the best choice. This is because of their 110° beam which causes a lot of its light to not actually project downwards.
Mid-Range Market
These tend to be 2" to 4" in size and can produce anywhere from 400-1000LM. Generally they consist of 2 units: a driver box and the fixture itself. Their specifications allow for adequate illumination that is properly directed.
High-End Market
Architectural integrated LED recessed lights sit at the top of the food chain. Starting with its construction, it is made out of die-cast aluminum and has a powder coated trim. They are smaller in size, generally 2"-3", but can produce over 1000LM. Their power supplies can handle more range which allot for different types of dimming along with better warranties. Last but not least, there are interchangeable trims with various options that include round, square, trim, and trimless designs as well as reflector and beam spread options.

With all this information, you can now confidently decide which type of recessed integrated LED light fixture you will need for your space. As with all home renovations, consult with a professional before you begin. Leave a comment below and let us know if this helped. If you require further information regarding any of our recessed light fixtures feel free to contact sales@eurofase.com and one of our representatives will be happy to assist you.
For questions or custom orders, please contact sales@fase1lighting.com.